AWD 2020 Porsche 911 Carrera 4 Coupe, Cabriolet Unveiled
The 2020 Porsche 911 Carrera marks the iconic series' eighth generation, and key updates ensure the 911 Carerra 4 and 911 Carrera Cabriolet are fresh, sexy, and powerful. Let's take a look at these showstoppers.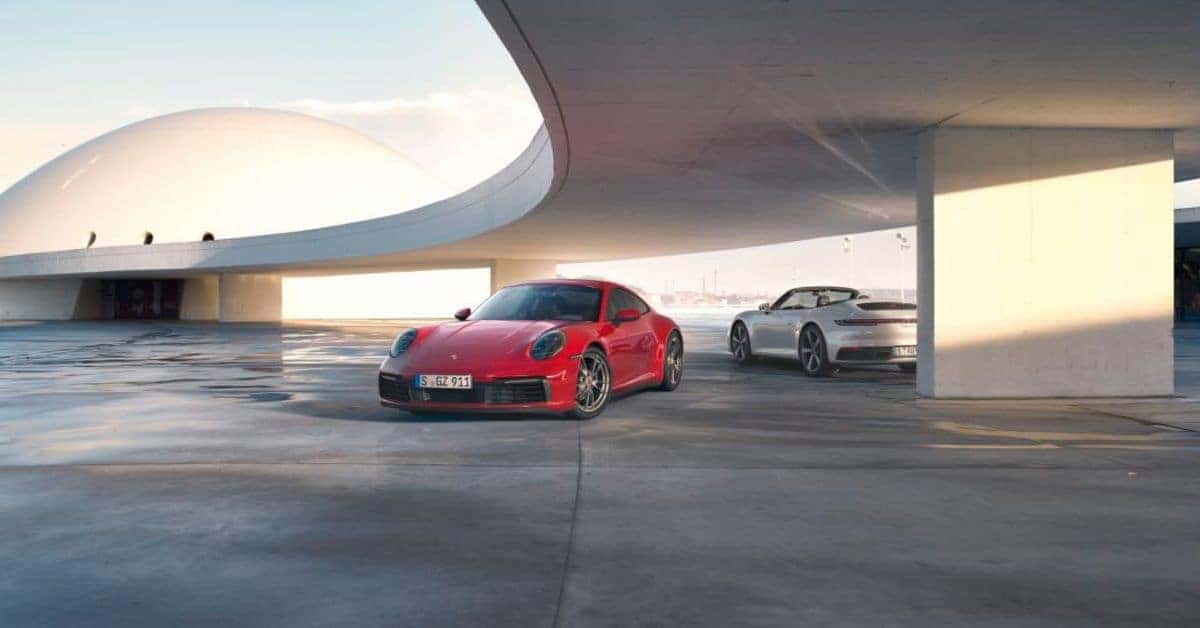 What can we expect in terms of performance? The 2020 models will feature a twin-turbo 3.0 liter flat-six powertrain, generating 379 horsepower and 331 lb-ft of torque, like its predecessor. With help from the standard PDK eight-speed, the Carerra coupe will sprint from 0 to 60 in 4.0 seconds. The optional Sport Chrono Package shaves off 0.02 seconds. The Cabriolet makes it in about 4.2 and 4.0 seconds respectively.  Rear-wheel models hit a top speed of 180 mph, while the AWD Porsche 911 Carerra and Cabriolet reach 179 mph.
Speaking of AWD Porsche 911 performance, these versions feature Porsche Active Suspension Management adaptive dampers, "Normal" and "Sport" driving modes, staggered diameter wheel setup (19 inches in front, 20 in the rear, or optional 20/21), and 13-inch grey cast iron brakes with four piston calipers on all corners. You'll also be equipped with Wet Mode, which seamlessly responds to rain-slicked road conditions.
The exterior appearance remains much the same, and there is an option for a Sports Exhaust. Inside, you'll find redesigned seats, the new Porsche Communication Management system with 10.9 inch touchscreen, and a control panel that features toggle switch-style buttons. Connectivity is much improved, and the driving experience is classic Porsche.
Visit Braman Porsche to learn more about the 2020 Porsche 911 Carrera 4 Coupe and Cabriolet. They will roll into showrooms early next year and area available for order. Our team is happy to answer any questions!