2020 Porsche Macan Turbo Coming Soon
The 2020 Porsche Macan Turbo is already creating a lot of buzz. After taking a one-year leave of absence, the athletic performer is back with more power, more speed, and more thrilling features as standard. Let's see what the Macan has in store for us.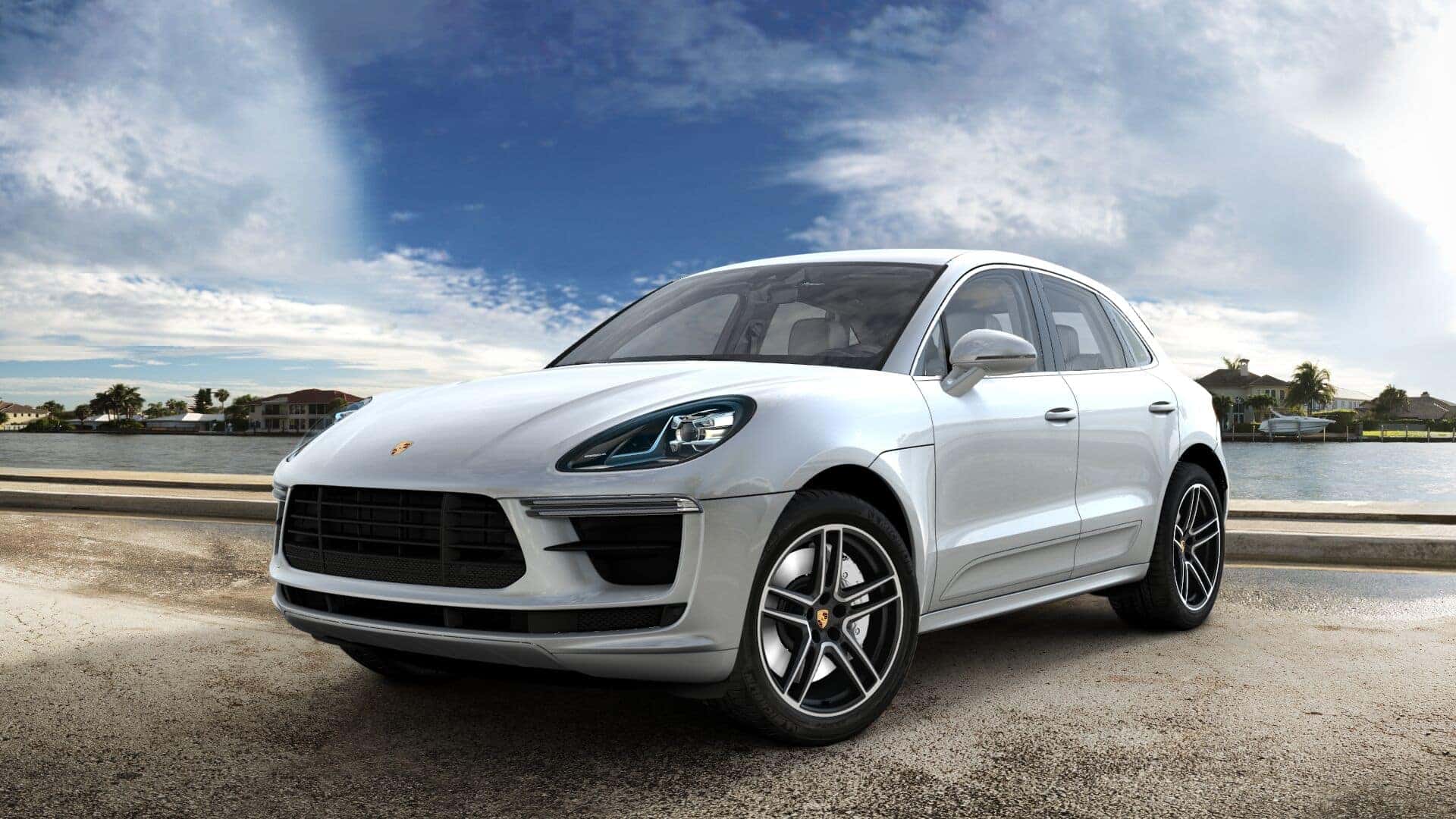 New for 2020: the Turbo traded its twin turbocharged 3.6 liter V6 for a twin turbo 2.9 liter V6 – the same engine we see in the Cayenne and Panamera. The new, smaller engine 434 horsepower, an increase of 34 over its predecessor, and zips from 0 – 60 in 4.3 seconds (4.1 with the Sport Chrono package). And many experts think this is a conservative figure and that the Macan can cut it down to well under 4 seconds. Any way you cut it, it's a fast car – and top speed is a blazing 167 mph.
There will also be more standard equipment in the 2020 Porsche Macan Turbo, including the new Porsche Surface Coated Brakes, sports exhaust system, adaptive suspension. 20-inch wheels, LED headlights, 18-way power sport seats, Bose audio, and the Turbo specific front bumper.
According to a Car and Driver review, "Porsche has successfully filtered engaging driving characteristics into a compact crossover, and the 2020 Macan Turbo represents the model's performance pinnacle." It's sporty and gutsy and yet refined and elegant. A combination for which Porsche is renowned.
Macan Turbo Price
The 2020 Porsche Macan Turbo starts at $84,950. Visit Porsche West Palm Beach to learn more about leasing and purchase options. This Turbo has certainly been worth the wait. This vehicle exudes power and performance at each turn.