New Porsche 911 Production Technologies
Porsche's new production strategy involves two pieces: responsibly using resources and continuing to expand the body of knowledge involved in creating lightweight vehicles. Neither of those goals should come as any real surprise, as every car company in the world is looking to decrease their footprint thanks to the demand from the fan base, and lightweight vehicles have always been a goal for high-tech sports cars. Porsche, though, seems ahead of the curve when it comes to eliminating weight, and the new Porsche 911 Carrera is a perfect example.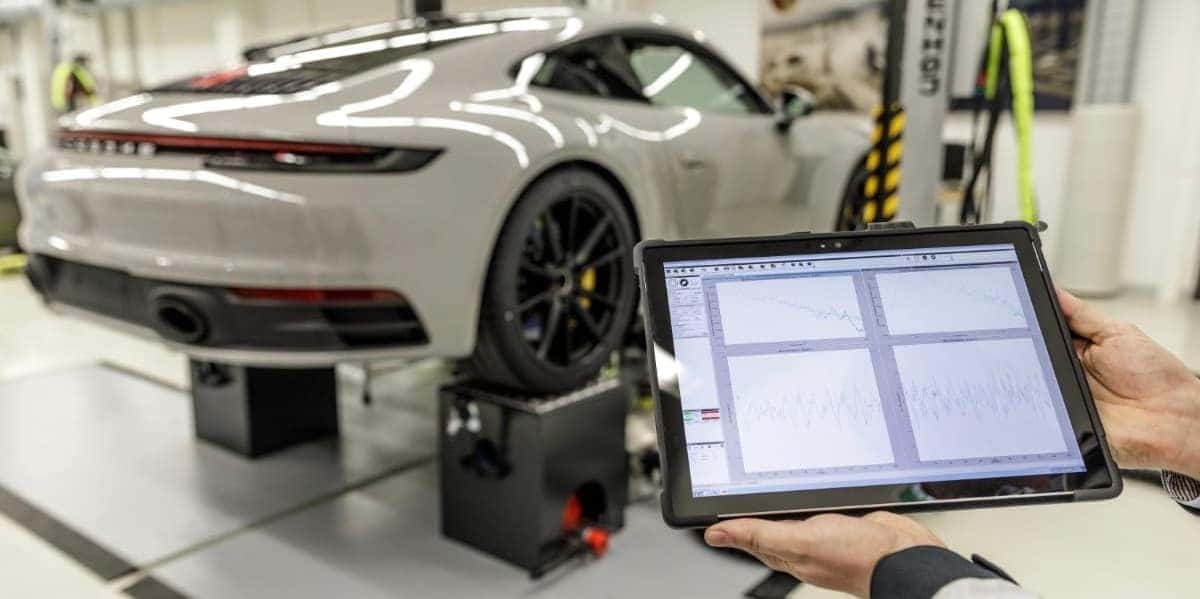 Innovative Use of Aluminum
The new Porsche 911 body, as well as the chassis, have been constructed almost entirely of panels designed from a new aluminum composite. Many may recall the aluminum alloy used in the 992. For the 911, Porsche has increased that number dramatically, and they've gone as far as using the same mix for the front and rear chassis, as well as the floor bracing and door sills. In fact, the entire shell is aluminum, save the front and rear apron. The parts that surround the passenger compartment are still steel, however, as an added safety measure.
Even though the previous generation Porsche 911 was smaller, this one weighs quite a bit less, even with the added room inside.
#CarCompanyGoals
Fifteen years ago, when Porsche started this aluminum journey, none of this was possible. The company had to expand its bodywork plant in Zuffenhausen to include a brand new facility. The first bodies for the 992, this 911's predecessor, weren't even made until September of 2018.
The new facility involved a much higher level of automation, with plant employees getting extensive training on how to handle the collaborative robots used to build this model. Thanks to the automation factor, just nine assembly steps are required to build the Porsche 911 body. Nearly 180 meters of bonded seam is used in the final vehicle, then, it's issued a transponder with a vehicle ID code, carefully inspected, and it heads off to the paint shop before leaving the facility.
The new Porsche 911 certainly owes quite a bit to this new production method. It's lighter and faster than any other model, and it's rapidly becoming more popular.