Is Porsche Building a 718 Cayman T?
Some looking for a Porsche Cayman for sale are holding out to see if the legendary brand comes out with a 718 Cayman T. This lightweight variant would fall somewhere between the Cayman S and Cayman GTS models. The Porsche Cayman specs are already incredibly impressive, so what would the Porsche 718 Cayman T do differently?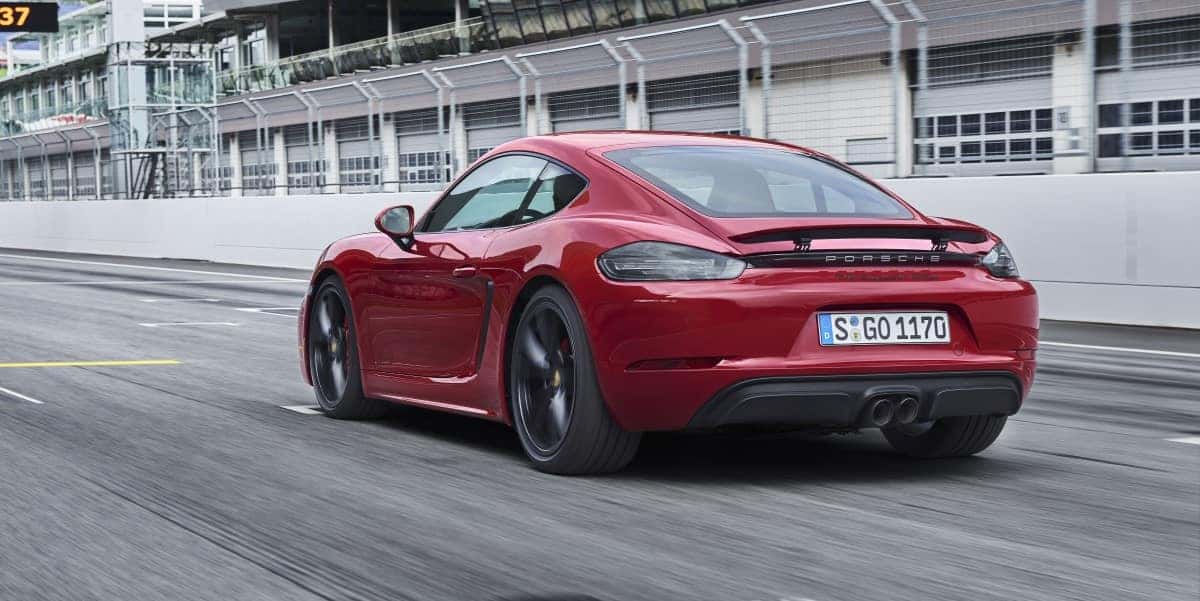 Are They Really Building It?
Let's first get things in context. The report of a 718 Cayman T originally comes from AutoExpress, a UK online magazine that does its homework. They're a reliable source with good history, and the report included a lot of detail. This suggests the report is pretty credible.
Porsche Cayman Specs
The Porsche 718 Cayman T would use thinner glass and lighter door-pulls and seats. The audio system is also removed, so this car is for those who want to be constantly connected to the road. This would save somewhere around 45 lbs. in interior weight.
The engine will likely be an upgraded version of the 2.5-liter, 4-cylinder version from the Cayman S and Cayman GTS. This engine delivers 365 horsepower in its current form.
A number of elements that are options in other versions would be fitted as standard. This includes 20-inch alloy wheels, a sport exhaust, and a sport chrono package that lowers the ride by 10 mm.
Porsche Cayman Price
Do we know what it would cost to get this Porsche Cayman for sale? The price hasn't been announced yet. Based on the Porsche Cayman specs for a T model, some magazines have hazarded a guess at approximately $70,000. This is an estimate that brings it down right between the Cayman S and Cayman GTS price.

When will we know for sure when the Porsche 718 Cayman T is available? Reportedly, Porsche is putting the finishing touches on it right now. There will likely be some "spy" photos in the lead-up, as there often are, previewing it during its final testing phase. Anticipate an official announcement in the not-so-distant future.