Porsche Continues Its Electric Car Investment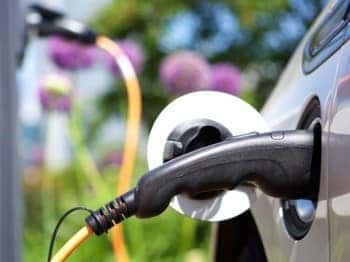 The history of Porsche is built on powerful, dynamic sports cars. Even its successful recent foray into crossovers and SUVs is anchored to an ethic of delivering on high-performance expectations. So what do Porsche electric models bring to the table? They meet those very same high expectations.
Soon, the difference between Porsche combustion and Porsche electric cars for sale will be entirely one of preference.
Porsche Electric Models
One Porsche brand board member recently stated that it's a real possibility that the brand delivers an electric variant of every model by 2025. But what's going on with current Porsche electric models?
The Mission E was a 2015 concept car that continues to evolve. As the automaker's first EV, it's expected to be a high-performance vehicle that can go head to head with its other aggressive sports car options. It will go from zero to 62 mph in 3.5 seconds.
But surely its range will be limited, right? Yeah, those days are gone. Electric vehicles can be built today with long-range capabilities. The Mission E is no exception, estimated at a 310-mile range before needing a recharge.
Pushing the Envelope
Porsche is going to be first on the block to truly challenge Tesla at its own game – and we expect the Mission E to surpass it in many ways. That's one reason Porsche's taking so much time to deliver it. Other companies have entered the EV marketplace with half-measures – attractive looking cars that focus more on design but are still limited in range or performance or comfort. Porsche isn't going to waste anyone's time like that.
This is one reason Porsche is dedicating $7.43 billion to further electric and hybrid development by 2022.
The history of Porsche doesn't rest in a single car or a single engine. Their models represent constant progression and innovation. When you look for Porsche electric cars for sale, you're participating in that history and driving into the future.