Porsche's Electrically Driven Cross Utility Vehicle
The Mission E has been an amazing success for Porsche. In fact, the brand's electric line-up looks to be the wave of the future. Porsche doesn't want to just make electric versions of what they already have, though. The true strength of Porsche design is pioneering into new territory. Witness the Porsche Mission E Cross Turismo.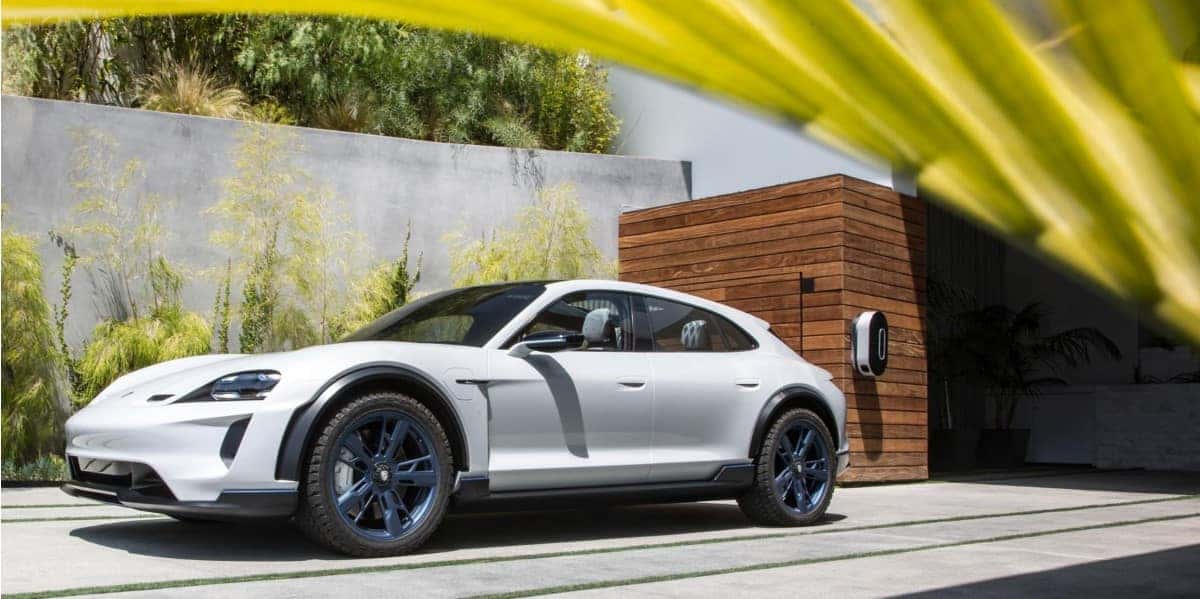 Driving with Ease
Porsches unleash their true capability on the open road. Maybe it's a long road trip. Maybe it's testing your driving skills on the track. Wherever your Porsche is taking you, getting there is a pure joy with tight driving dynamics, sharp handling, and powerful performance.
Nods to the Past and Future
It's with this in mind that the Porsche Mission E Cross Utility Vehicle was designed. Here's a concept vehicle that isn't just a beast on the open road, but that has significant off-road capability as well. A four-door with clear lineage from the 911, this Porsche electric model is aimed at those who like to stay active wherever they live.
Room for All
Porsche forgoes the mistake other makers have in creating too much slope in the front or rear. This means there's ample room for those in the front or back seats, and yet the Mission E still looks sleek and shapely.
It's a testament to form design meeting aesthetic that the Mission E manages to look eye-catchingly futuristic and crouched to the ground despite having plenty of room for passengers and cargo. A crossover has to be able to function with perfection in the city or packed to the gills for a road long trip, after all.
An Assertive Electric
The real question that electric vehicles always come down to is the power. Here, the Porsche Mission E Cross Turismo delivers a staggering 600 horsepower. The 0 to 60 mph time is under 3.5 seconds. The Porsche electric designers have also solved the problem of continuous power delivery in electric vehicles. You can accelerate several times in succession without having to give the system time to recover. That means a true Porsche driving feel in a brand new way.