Porsche Hybrid Is Faster Than Formula One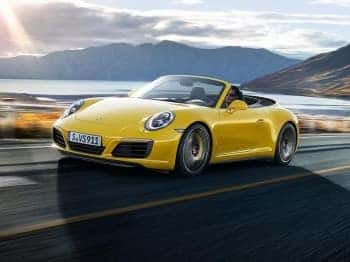 Porsche models are pushing the envelope when it comes to hybrids and electrics. The luxury brand's hybrid and electric cars rival their traditional gas equivalents in terms of performance, speed, acceleration, and even range. To prove the point, Porsche is touring the 919 Hybrid "Evo."
Record Breaking Power
Its very first outing saw a record-breaking performance by the gutsy Porsche hybrid. The 919 beat track records at Spa Francorchamps. It bested the record of every Formula One car that's put the wheel to track there. Driver Neel Jani posted a lap time of 1:41.770. This was also an improvement on the 919's previous performance record…by 12 seconds.
The car's rear wheels are powered by a 2.0-liter V4 engine at 720 horsepower. The lithium-ion electric motor adds another 440 horsepower. They didn't even need to swap out hardware in the powertrain. Software updates were able to accommodate a huge jump in power output.
Thinking Outside the Box
The 919 also saw other improvements tested, including a new tire specially designed by Michelin. An advanced compound in the material provides extra grip. The braking system also got a fresh revision, with a four-wheel brake-by-wire system for better torque vectoring. There were aerodynamic updates as well, providing substantial increases in downforce and efficiency.
These go beyond WEC regulations, but it's done to prove a few points. First, a Porsche hybrid is just as aggressive and commanding as any conventional model. We're entering an era where hybrids and electrics will have the same capabilities – and perhaps even greater strengths – than their gas equivalents. Secondly, it shows just how many improvements can be made when dipping outside Formula One regulations.
Porsche models remain efficient and effective engineering marvels, and the 919 Hybrid "Evo" will continue demonstrating this throughout the year, appearing at the Festival of Porsche at Brands Hatch in the UK and the Rennsport Reunion V at Laguna Seca in September.