Why Buy a Hybrid Porsche Panamera Turbo Turismo
Why is a hybrid Porsche a smart buy? There is the tremendous benefit of reducing your carbon footprint, reducing fossil fuel use, and helping make our roadways a little greener – and the air a little clearer. When you buy the hybrid Porsche Panamera Turbo Turismo, you'll enjoy all of that and the legendary power and performance you crave. It's truly a win win!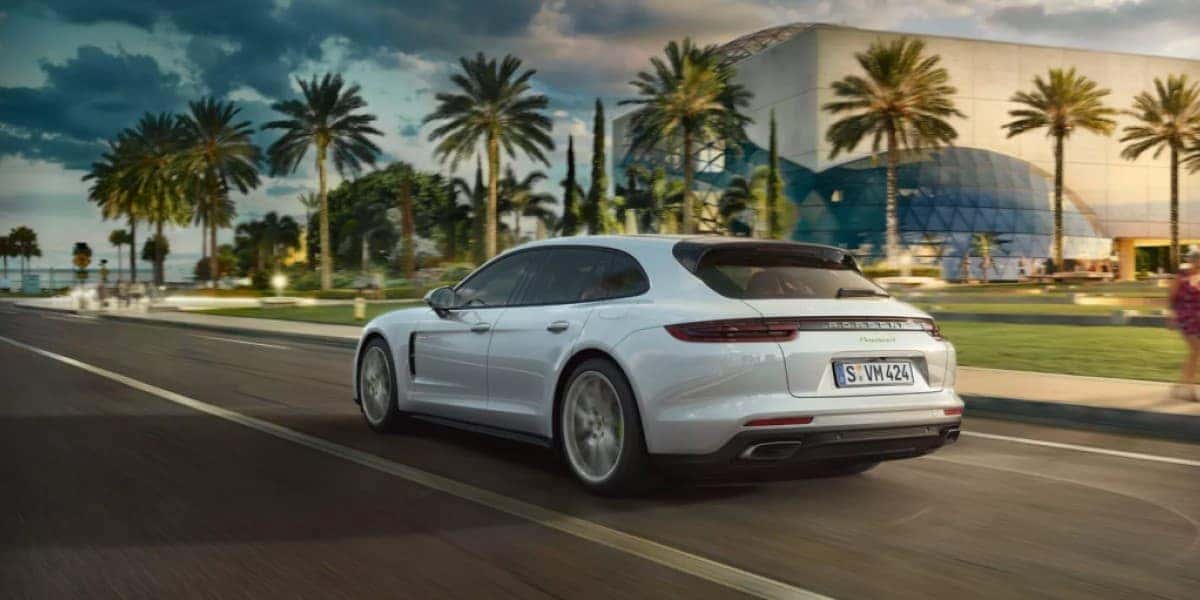 If you're wondering whether to opt for the hybrid or conventional version of the Panamera Turbo Turismo, you may wonder if the hybrid can deliver equal power. Nope. This hybrid Porsche is more powerful than it's gas-powered counterpart. It boasts a 4.0 liter twin-turbo V8. The "hot V" design positions the turbochargers between the cylinders on the top of the engine, rather than off the side. This makes it more compact, and the turbines spool more quickly. You'll have better throttle response and less lag.
The V8 delivers an impressive 550 hp and 567 lb-ft of torque, taking the Panamera from zero to 60 in 3.4 seconds. In the hybrid model, the V8 is paired with an electric motor that adds another 130 hp and 295 lb-ft of torque. This saves the zero to 60 mph time down by 0.2 seconds.
The Porsche Panamera Turbo Turismo hybrid is rated at 48 mpge combined, compared to 18 mpg city and 20 mpg highway for the conventional version. Recharge in 12 hours at 120V or three hours at 240V if you choose the optional 7.2kW onboard charger.
This hybrid Porsche is a leader in its class – and, as we can see from its performance chops, it is a leader in any class. This luxury brand is redefining hybrid vehicles, and you'll be thrilled with their latest (greatest) effort.