Porsche Taycan Charging Capacity
We only have a handful of months before we're able to get our hands on the new Porsche Taycan. This is the first Porsche electric crossover, and we couldn't be more excited to put it through its paces. Just the look of the car alone is enough to intrigue even people who aren't car enthusiasts. Such is the power of Porsche!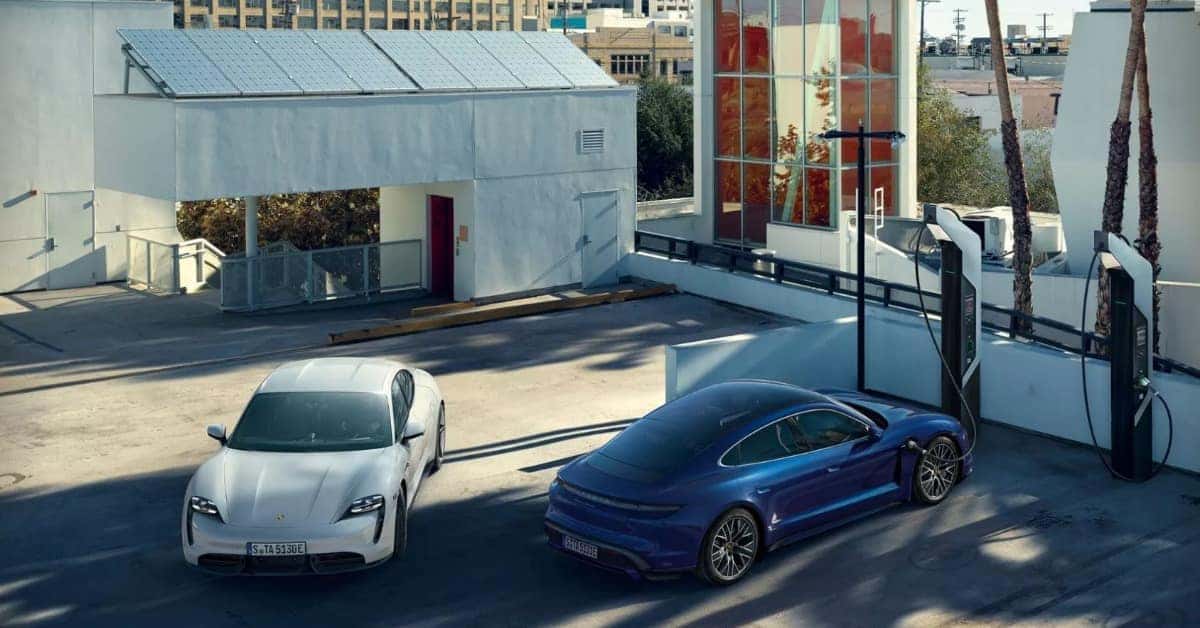 Ever since the company announced the crossover, there has been speculation about whether or not the Porsche Taycan charging capacity will be able to compete with the well-known Tesla brand.
Originally the company had said that the Porsche Taycan charging was going to have a 350 kW capacity, which would definitely be something that could go toe-to-toe with Tesla. Recently, however, the company stated that the capacity for launch with be 250 kW, and that the 350kW would be available in 2021.
While this isn't quite what we were expecting or hoping for, the fact that the company is still making the Taycan available on its original launch day instead of delaying production is something we can appreciate and respect. The company is still allowing us to get our hands on this gorgeous vehicle with the promise of an upgrade available just over a year after launch.
While some may be upset over the Porsche Taycan charging capacity not being as high as they'd like it to be, we're excited to check the entire package out. The rear-drive Turbo that should be able to charge fully in about 14 minutes. The company has stated that it will be able to maintain high power output over long periods of time and that you'll be able to enjoy the same smooth, fast, luxurious ride that we all expect from Porsche. And how on earth could that be a disappointment?