How Fast Is the Porsche Taycan Cross Turismo?
The Porsche Taycan Cross Turismo is poised to become the world's fastest all-electric wagon. Well… it will be the only EV wagon on the market… but that doesn't mean it isn't fast! Porsche is carving out this niche and reinventing the luxury sport wagon genre.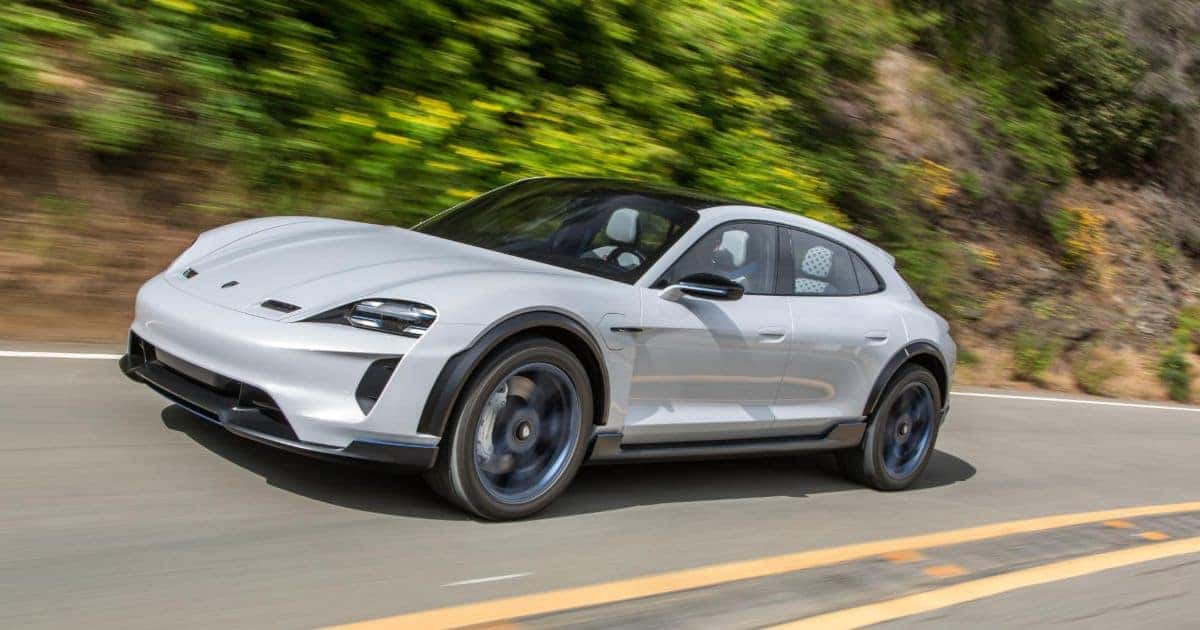 It's expected that the Porsche Cross Turismo will feature the same type of power we see in the Taycan Turbo or Turbo S. It will zoom from zero to 100 km/h (62 mph)  in an astonishing 3.5 seconds and hits a top speed of 250 km/h (155 mph). Given the extra size, and thus extra weight, of the wagon body, this is certainly an impressive feat. 
The Porsche Taycan Cross Turismo has a range of 400 km (249 mph), a charging time of just five hours, and a fast charge time of 23 minutes. All in all, it is a remarkable performer and a trailblazer in the EV wagon market. Will other luxury brands follow suit? We expect so as the world's appetite for electric vehicles continues to grow. 
Porsche is secretive about the upcoming EV wagon, but glimpses show a sleek, sophisticated vehicle that looks like it can handle a race track with ease. With the electric capability, it marks an exciting advance for the iconic brand. 
The Porsche Taycan Cross Turismo is expected to debut in 2020. In the meantime, visit Porsche West Palm Beach to inquire about other exquisite models and EVs that will meet (and exceed) all of your expectations