How Many Seats Does a Porsche Taycan Have?
Seating capacity is a key concern for many Porsche buyers, and understanding exactly what you are looking at before you even test drive a Porsche is important. If you are thinking about looking at a 2020 Porsche Taycan, interior seating may seem like a problem, but the reality is that the vehicle is bigger than you would expect.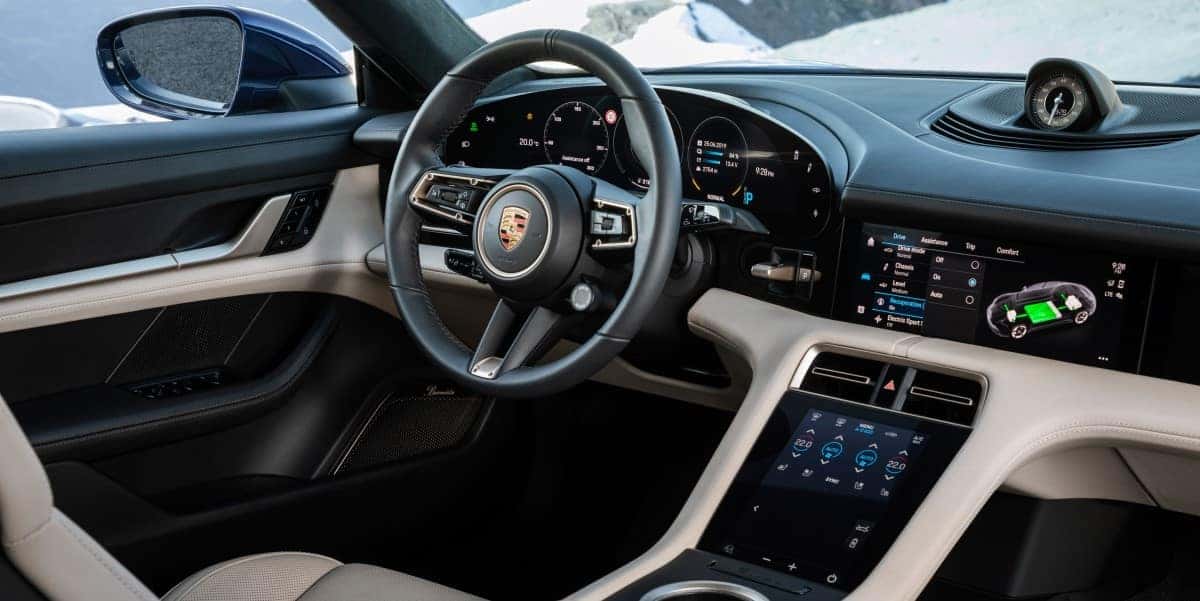 Porsche Taycan Seating Capacity
The 2020 Porsche Taycan interior plays host to four seats. You can easily add a fifth seat, as a middle seat for the second row is optional. The front seats are nothing short of amazing – supportive, well cushioned, and packed with head and legroom. The back seats, while comfortable, provide a bit less head and leg room for adults. They're perfect, though, for kids, as they even have LATCH connectors to help you secure a child car seat.
The seats come standard as partial leather, but you can upgrade to full leather or leather-free suede for an added cost. You can also upgrade to heated front and rear seats, ventilated front seats, or even massaging front seats if you're looking for some additional comfort.
The Deciding Factor
The number of seats may be a deciding factor for you, but if the decision making process doesn't stop there for you, you may want to consider some of the other interior features. Nearly everything in this vehicle is controlled with its 10.9 inch infotainment touch screen, including radio adjustments and the air vents. Apple CarPay is included, as is a 10-speaker stereo, Bluetooth, and multiple USB ports. It also has a panoramic sunroof and dual-zone automatic climate control. Proximity keyless entry is also included.
While the two front seats are the selling point, the 2020 Porsche Taycan interior has plenty of seats for business partners or kids, and it makes the ideal vehicle in many settings.