Porsche to Install 500 Fast Chargers in U.S. by 2020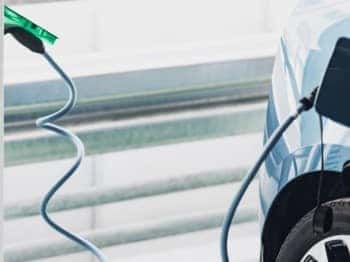 The future of cars is electric. Many automakers are ramping up the production of increasingly popular electric vehicles. None is more anticipated than Porsche's Mission E.
When cars initially became accessible, gas stations arose all over the country. The same is true for charging stations. The iconic brand is planning at least 500 fast charging stations up and running across the US by New Years Day of 2020. That's a resolution we can get behind!
The Joy of Open Road Driving
Electric Porsches will already be able to travel 300 miles on a single charge – a range comparable to many gas vehicles. It means you'll likely do most of your charging at home or work. Most drivers will be able to do at least a week's commute before they even think about plugging in.
Yet we yearn to have beautiful, capable vehicles for spontaneous road trips, vacations we've planned… all the opportunities to get away from it all. Sometimes the road calls to us, and it's smart to answer. Access to fast charging stations will allow owners of electric Porsches to recharge to a 250-mile range in just 20 minutes – long enough to stretch your legs and grab a coffee.
Exciting Porsche Performance
You can still recharge at regular outlets at hotels, inns, or B&Bs. The fast-charging stations simply allow another option when you're out and about. They're coming at a particularly good time as we see gas prices start to climb.
All electric Porsches will be able to use the fast-charging stations, and their presence will coincide with the exciting release of Porsche's Mission E Cross Turismo. This beauty will offer top speeds and acceleration more reliably than older concepts like the Tesla, which relies on a system throttle. E could well be for Excitement: this vehicle will deliver the same performance results, the same kick, and assertiveness – every time you need them.